Hazel might be falling for the boy next door, and the timing couldn't be worse—because she just hired a fake boyfriend.
Hazel grew up with a flaky mom, a bunch of different dads, and a whole lotta baggage. She's avoided romantic love like it's old fruitcake—so despite overseeing countless epic romances as a professional stage manager, Hazel doesn't know what it feels like to be in love.
Now her grandma is dying, and all the sweet old woman wants is for her granddaughters to be in caring, stable relationships. Hazel will do anything to make sure her grandma's last Christmas is perfect.
Cue the fake boyfriend.
Hazel's shows always run smoothly due to her air-tight plans and schedules, but this one threatens to fall apart when her fake boyfriend goes off-script and shines a spotlight on Hazel's terrible improvising skills. It doesn't help that Grandma's handsome neighbor, Matt Thatcher, is focusing so closely on Hazel's new relationship. His attention makes Hazel feel things she's never felt before.
It's terribly distracting.
But the show must go on for Grandma's sake, so Hazel's gotta learn to improvise her way through this farce until she figures out if she's in a love story … or a tragedy.
When Laurel dropped out of college to chase her dreams, she didn't think she would have to chase men too.
Laurel Mills is a small town girl with big creative ambitions, but her mother refuses to allow her only child to be a starving artist. In order to secure Laurel's future, her mother is forcing her to date every eligible man in Bisbee. It's embarrassing, inconvenient, and a huge waste of Laurel's time. But after a particularly bad date, she's determined to figure out a way around her mother's crazy rules…and stumbles into a very handsome solution to her problem.
The last promise Ethan Wyle made his mom before she died was that he would finish college, even though keeping his word meant leaving the ranch.
Now, six years later and on the brink of opening a new vet clinic, Ethan has to go back to Bisbee, Arizona for his brother's wedding. As an outsider in his own family, Ethan's not sure how much taunting he can take. The only ray of sunshine is a girl and her insane plan to pretend they're dating. Ethan figures being a fake boyfriend isn't so bad if it gets his brothers off his back, until he develops some real feelings for Laurel.
Ethan and Laurel love their work, but falling in love was never part of the equation. After all they've sacrificed for their dreams, are they willing to risk it all for a chance at true love?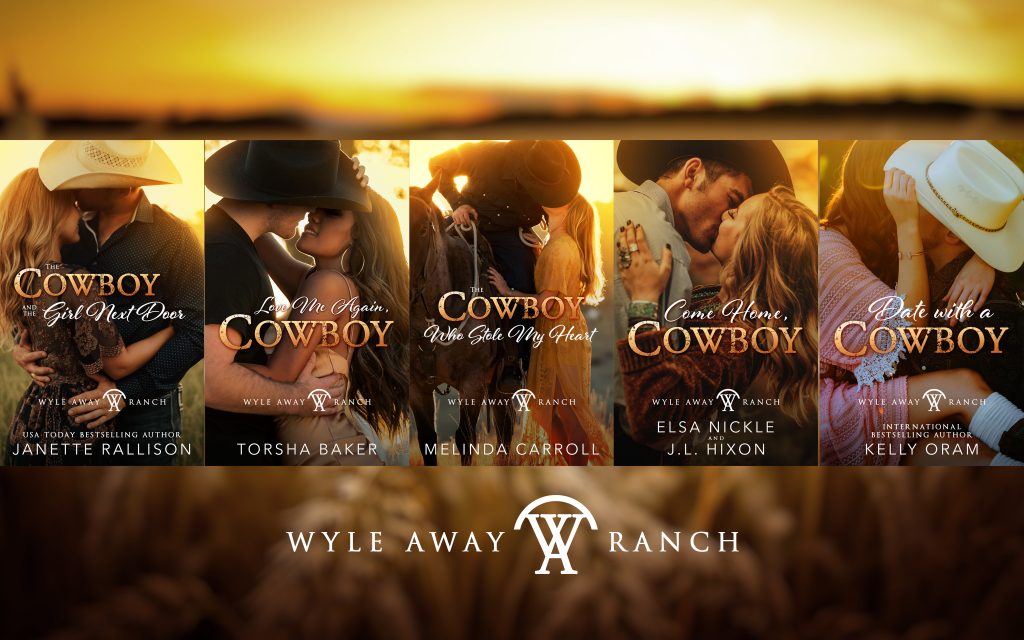 Leave your cares behind—and come on down to the Wyle Away Ranch!
If you like clean romances that are flirty and sweet with a romcom vibe, you are going to want to read these books! Follow the five Wyle brothers as they find, fall, and sometimes downright stumble into love. Each book can stand alone, but they are better together.
Buy all five books from Amazon now!